Dashboard¶
Welcome to the heart of your LiveOps strategy - the Dashboard! This is where you can get a high-level view of your game's activities and performance, all in one place. The dashboard is designed with game developers in mind, providing you with actionable insights and easy access to key tools for planning and managing in-game events, offers, A/B tests, push notifications, and more.
Overview¶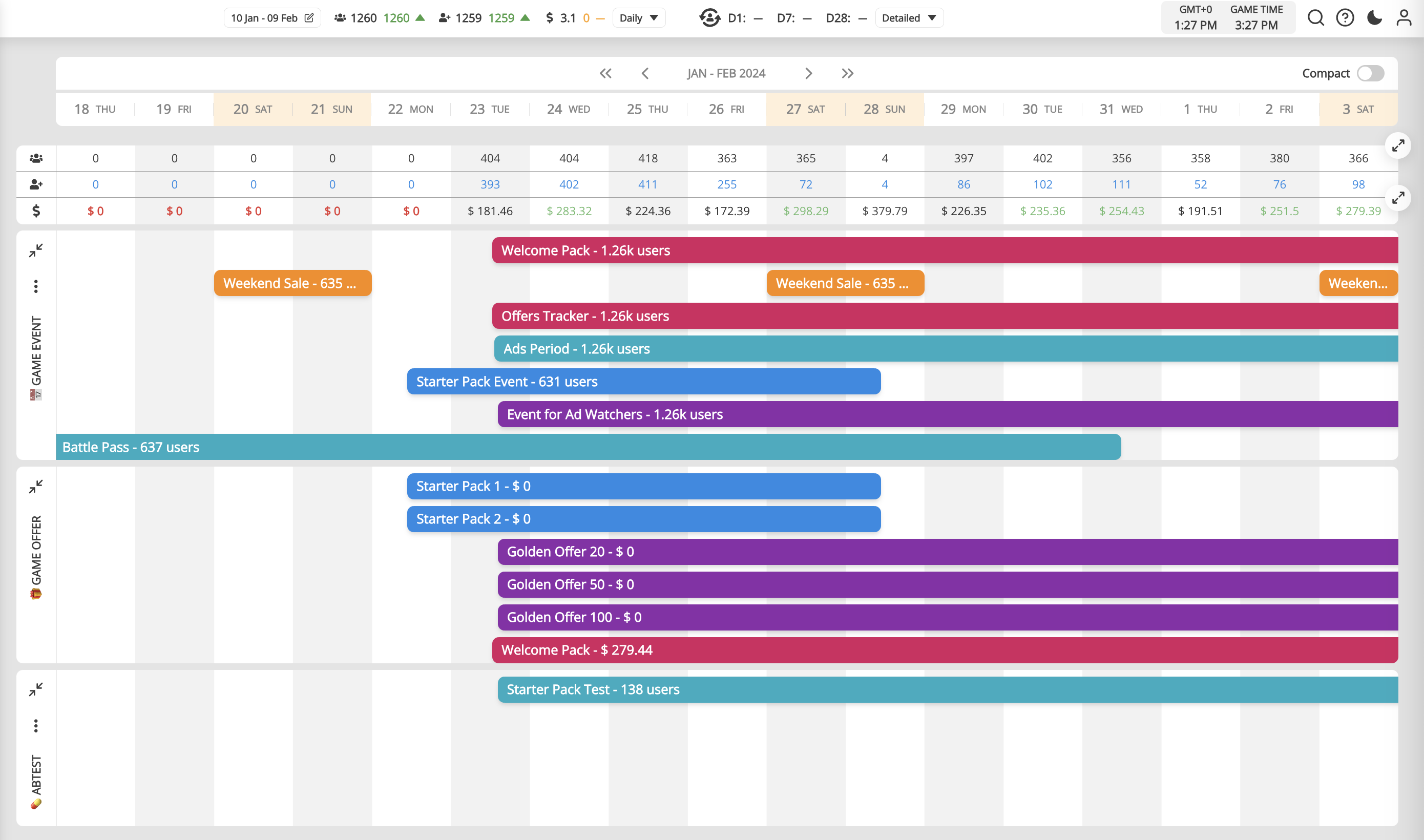 Your Dashboard is the control center for your game's LiveOps. At a glance, you can:
View ongoing and scheduled in-game activities.
Monitor the performance of your campaigns.
React quickly to changes or issues.
Analytics¶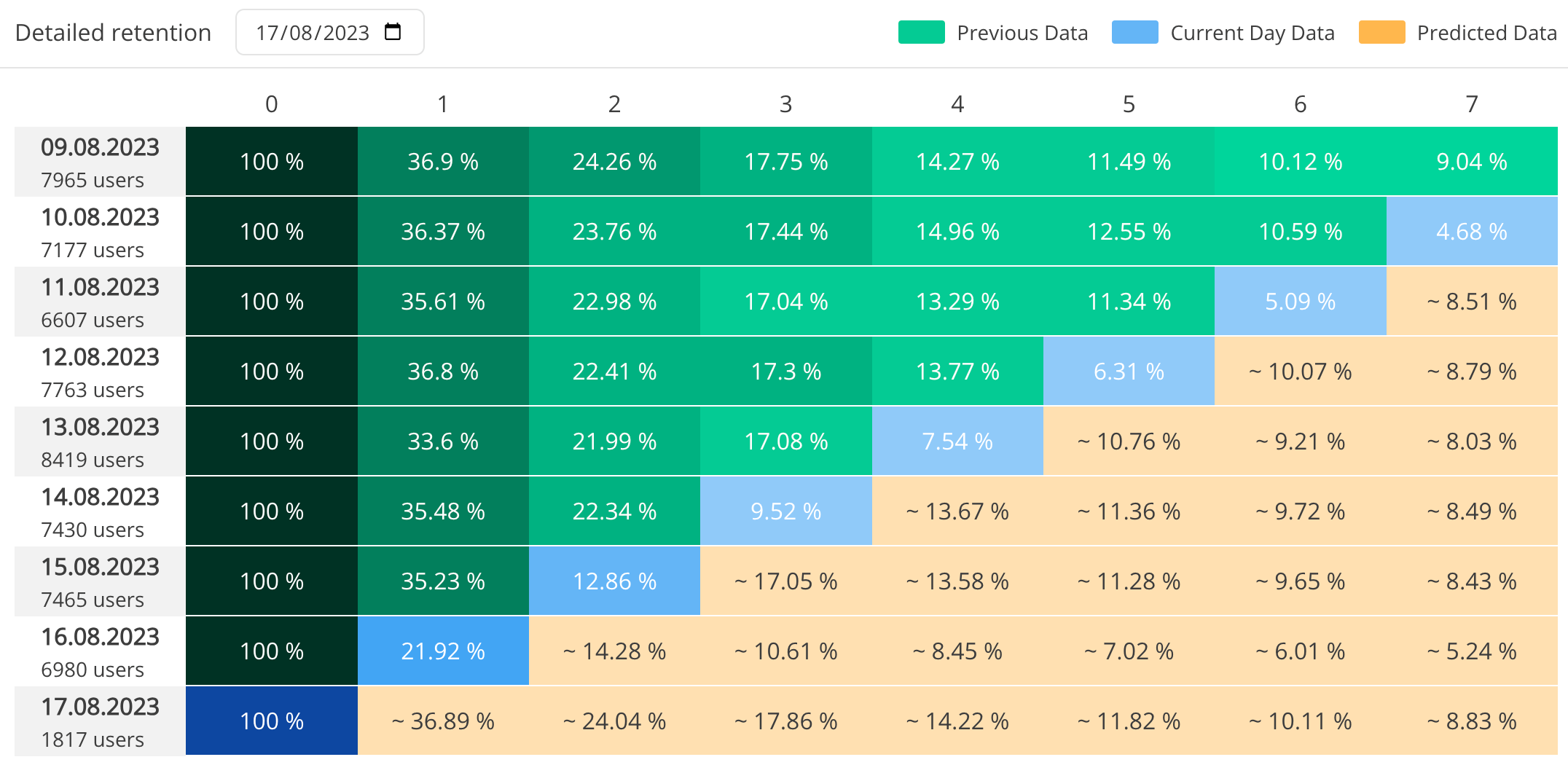 The dashboard also features a powerful analytics system, which provides valuable insights into player behavior:
Track player count and activity.
Understand player spending patterns.
Analyze retention rates for different cohorts.
Leverage predictive analytics to plan your LiveOps strategy.
In-Game Events Calendar¶
Planning in-game events is essential for a successful LiveOps strategy. With our event calendar feature, you can:
Create a visual representation of your events schedule.
Sync your calendar with remote config and A/B testing platforms for real-time updates.
Stay up to date on game performance without the need for additional reports.
Keeping an organized calendar is crucial, and we make it easy for you. Say goodbye to manual spreadsheet updates and enjoy the convenience of having your whole team on the same page. With all the necessary information at your fingertips, you can take control of your game's success and make data-driven decisions with confidence.